East Cape Homes & Condos for Sale
Those looking to live in a less populated area or seeking relief from hone prices in Cabo San Lucas and San José del Cabo may be interested in properties in the East Cape. Here, real estate agent Jeff Schmidt provides MLS listings of all of the homes, condos, and lots for sale in the East Cape. In addition, you can find specific listings for popular areas like Zacatitos, Costa Palmas, and Los Barriles.
East Cape Land for Sale
There are a number of opportunities to purchase land to hold as an investment or to build your own home on the East Cape.
Zacatitos/Punta Perfecta Homes & Condos for Sale
Zacatitos and Punta Perfecta are located on a the southernmost point of the East Cape, closest to San José del Cabo. Surfers from all over the world visit Zacatitos to ride the waves and enjoy the serene surroundings. It's a great place to relax, unwind, and immerse yourself in the natural beauty of the East Cape. Punta Perfecta, as the name suggests, is a renowned surf break located along the East Cape near Zacatitos. It's considered one of the best surf spots in the region, with consistent and powerful waves.
Cabo Pulmo/Vinorama Homes & Condos for Sale
Located further north along the Sea of Cortez, you'll find Vinorama and Cabo Pulmo. Vinorama offers a quieter and more secluded beach experience. Travelers often visit Vinorama for its beautiful, uncrowded beaches. Cabo Pulmo is a small coastal village and a protected marine park on the East Cape. It is renowned for its exceptional coral reefs and diverse marine life. In fact, Cabo Pulmo National Park is often cited as one of the most successful marine conservation areas in the world. The park was established to protect the fragile coral reef ecosystem, and it has become a popular destination for snorkelers, scuba divers, and nature enthusiasts.
Costa Palmas/La Ribera Homes & Condos for Sale
Further north, Costa Palmas is a luxury resort and residential development located in La Ribera, which is a town on the East Cape of Baja California Sur, Mexico. This exclusive development is known for its upscale amenities, beautiful beachfront setting, and world-class facilities. The Four Seasons has hotels and residences in Costa Palmas.
Buena Vista/Los Barriles Homes & Condos for Sale
Toward the northern end of the East Cape, you'll find the quite, but popular towns, Buena Vista and Los Barriles. Both of these towns offer a relaxed atmosphere, stunning natural beauty, and a range of outdoor activities. The towns are famous for their sportfishing opportunities, particularly for marlin and dorado. Visitors can charter fishing boats to embark on deep-sea fishing adventures in the rich waters of the Sea of Cortez. The area is also renowned as one of the best kiteboarding and windsurfing destinations in Baja California Sur. The strong winds and warm waters of the Sea of Cortez create ideal conditions for these sports. In addition, nearby hot springs offer a relaxing and rejuvenating experience for visitors. These natural thermal pools are set against a backdrop of desert landscapes.
About the East Cape
The East Cape of Cabo refers to the easternmost portion of the southern Baja California Peninsula in Mexico, specifically in the state of Baja California Sur. This region is a popular destination for tourists seeking a quieter and more relaxed atmosphere compared to the bustling Cabo San Lucas and San José del Cabo areas further west. The East Cape is famous for its stunning coastline along the Sea of Cortez, featuring pristine beaches, crystal-clear waters, and excellent opportunities for outdoor activities such as fishing, snorkeling, scuba diving, surfing, kite surfing, wind surfing, and whale watching.
Contact Jeff Schmidt to Request a Showing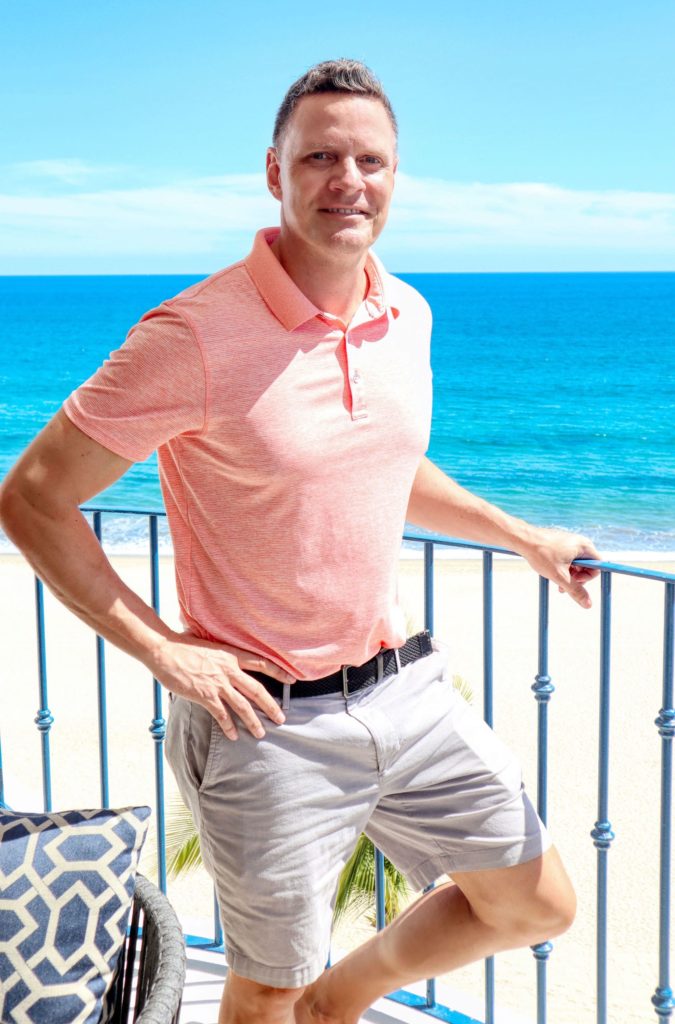 Jeff Schmidt can set up your virtual or in-person showing at your convenience. He is also always available to answer questions via email, a phone call, or text. When you work with Jeff, you benefit from an agent that has:
More than a decade of real estate experience
Personally bought, sold, and built homes in Cabo
Lived in Cabo for several years
Been featured on several episodes of House Hunters International and Mexico Life on HGTV
(408) 607-8349 (U.S.)
(624) 165-9553 (Mex)
jeff@cabobeachrealty.com