San José del Cabo Homes for Sale
San José del Cabo sits along the coast of the Sea of Cortez, about 25 kilometers northeast of the tip of the Baja peninsula. With its beautiful ocean views, arid climate, and charming downtown, San José del Cabo has attracted homebuyers from many areas of the world, including the United States, Canada, and Europe.
Whether you wish to purchase a home in a luxury community overlooking the ocean, or a condo on the beach, realtor Jeff Schmidt can help you find the home that is right for you. Learn more about this area's popular communities, and see MLS listings for homes and condos for sale in San José del Cabo.
Luxury Oceanfront Communities
Some of the most popular luxury, oceanfront real estate developments that contain a mix of private homes and condos in San José del Cabo include:
Palmilla
Properties in Palmilla start at $1,250,000. This resort community is one of the first master planned developments in Los Cabos. Within the 1,000-acre development, which encompasses the inland and ocean sides of the highway, you'll find custom homes, villas, townhomes, and condos in authentic Hacienda and Tuscany architectural styles. In addition, the development features a 27-hole Jack Nicklaus Signature Design golf course, swimmable beach, the Shoppes of Palmilla, and tennis courts.
Querencia
Properties in Querencia start at $1,250,000. Querencia is a private golf club and residential community with a mix of luxury condominiums and homes. The 1800-acre development is private and features a Tom Fazio-designed golf course. There are still several lots available to build your own custom home within this well-planned community. At the completion of the development, you'll enjoy a low-density community with breath-taking views of the Sea of Cortez and the rolling foothills.
Puerto Los Cabos
Condos in Puerto Los Cabos start at $950,000 and homes start at $850,000. This 2,000-acre development runs along three miles of coastline just east of the San Jose del Cabo estuary. It is also the site of a renowned golf course; the Front Nine and Back Nine of the Greg Norman Signature course. Properties in Puerto Los Cabos offer plenty of privacy and breathtaking ocean views. The community consists of five separate neighborhoods, where owners can enjoy first-class amenities and modern comforts.
Espiritu Del Mar
Homes in Espiritu Del Mar start at $2,800,000 and condos start at $2,500,000. This smaller development on the ocean is located next to Palmilla. Espiritu Del Mar is known as a high-end community that includes luxurious condos and single-family homes. Amenities include a beach club, restaurant, infinity edge pool, spa, fitness facility with spinning and pilates studios, an outdoor yoga pavilion, and three miles of walking trails.
Contact Jeff Schmidt
If you have questions about any of the developments in San José or want to schedule a showing, don't hesitate to contact Jeff. Jeff has more than a decade of experience in the real estate and mortgage fields, including seven years of experience right here in Cabo. In addition, Jeff has personally bought, sold, and built homes in Cabo, giving him the inside perspective that prospective buyers in Mexico need. Jeff also offers property management services. Contact Jeff online or call him at:
(408) 607-8349 (U.S.)
(624) 165-9553 (Mex)
jeff@cabobeachrealty.com
Beachfront Condo Communities
These are some of the most popular beachfront condominium developments in San José del Cabo:
La Jolla
Condos in La Jolla start at $140,000. La Jolla is an oceanfront condo complex with one- and two- bedrooms condos. Some of the great features of this development include its pool and the uncrowded beach just steps from your door. Some restaurants and stores are within walking distance of the complex.
Soleado
Condos in Soleado start at $575,000. It is a great condo complex that is ideal for buyers looking for a vacation property. All of the units are shotgun style, three-bedroom condos. The complex is located on Costa Azul beach, a popular surfing beach that is within a short walk to beach bars and restaurants.
El Zalate
Condos in El Zalate start at $475,000. The condo complex contains all two-bedroom units. All of the condos have excellent views of the ocean, as well as access to the beautifully maintained pool and fitness center. The beach is right in front of the unit, and there are stores and restaurants within walking distance.
Mykonos
Condos in Mykonos start at $520,000. The complex is striking, contrasting the bright white, blue domed buildings against the sparkling turquoise ocean of Costa Azul beach. This development has one, two, and three-bedroom units. Amenities include several pools, tennis courts, and a recreation and workout center.
Las Mañanitas
Condos in Las Mananitas start at $475,000. This condo complex consists of three buildings, all of which have two and three-bedroom condo units. The development is located right on the beach, on the north end of the Hotel Zone in San José del Cabo, within walking distance of the downtown area.
View MLS listings of properties in Las Mañanitas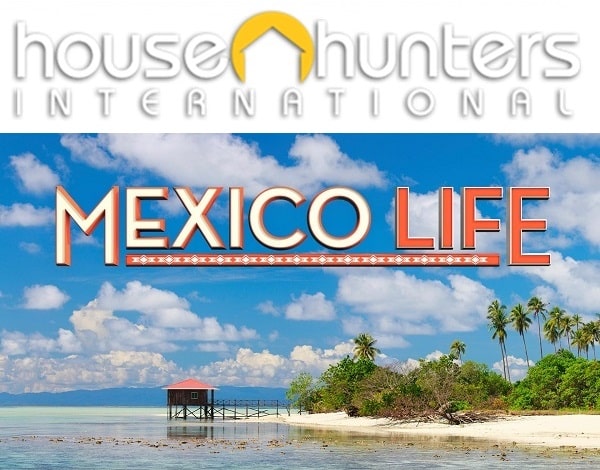 Contact Jeff to Learn More
If you are interested in learning more about a specific development or property, or have questions about the buying process in Mexico, reach out to Jeff. In addition to Jeff's decade of experience in the field, he has also been the featured real estate agent on several episodes of two different HGTV shows; he has been on two episodes of House Hunters International and three episodes of Mexico Life. Contact Jeff online today or call him at:
(408) 607-8349 (U.S.)
(624) 165-9553 (Mex)
jeff@cabobeachrealty.com
Other Communities in San Jose
Club Campestre
Properties in Club Campestre start at $380,000. Nestled in the foothills of the Sierra de la Laguna Mountains, the homes in this community are located on an 18-hole Nicklaus Design golf course. Beyond the greens, views of the Sea of Cortez extend to the horizon.
The Historic Art District
Properties in the Art District start at $290,000. The historic art district is behind the town's church and main square. It is now host to the art walk, a Thursday night event that draws hundreds of tourists, locals, and artists to downtown San José del Cabo.
View MLS listings of properties in the historic art district

La Costa
Properties in La Costa start at $120,000. This condo complex is located just behind the hotel zone. The units have large terraces, and the complex has nine pools and poolside hot tubs, and is within walking distance of the the beaches and downtown.
Magisterial
Properties in Magisterial start at $290,000. Magisterial is a colonial-style neighborhood in San José del Cabo with a more local feel. The area consists of custom-built, single family homes, many of which have belonged to families for generations.
Cabo Real
Homes in Cabo Real start at $600,00 and condos start at $350,000. Cabo Real is one of the most luxurious and exclusive communities in all of Los Cabos. Built on a world-class golf course, homes in Cabo Real offer stunning ocean views and great floor plans.
Rancho Cerro Colorado
Homes in Rancho Cerro Colorado start at $660,000 and condos start at $410,000. This private, oceanfront community has homes with views of the Sea of Cortez. With a swimmable beach and 24-hour security, it's ideal for buyers that want a home close to the beach.
About San José del Cabo
In 1995, the population of San José del Cabo was just under 22,000. As of 2010, the population of was almost 70,000. This, along with the steady increase of tourists and part-time residents has fueled timeshare and residential development in the area. Today, homebuyers can find beach homes, vacation condos, and many other properties in San José del Cabo.
Why Buy in San José?
Location
The San José Corridor runs along 12 kilometers of coastline, making it an ideal location for development. In addition, it is in close proximity to the airport.
Many Options
There are a number of homes on the ocean side of the Corridor. In addition, developers have built beautiful properties with expansive views in the foothills overlooking the Sea of Cortez.

Safe and Clean
Generally, San Jose is considered to be cleaner and more family-oriented than neighboring Cabo San Lucas. It tends to have more authentic Mexican architecture, and is in much closer proximity to the commercial airport.

San Jose del Cabo Communities
View Property in San José del Cabo
There are many other communities, neighborhoods, and properties in San José del Cabo. To learn more or schedule a showing, contact Jeff online or call him at:
(408) 607-8349 (U.S.)
(624) 165-9553 (Mex)
jeff@cabobeachrealty.com