Esperanza & Punta Ballena Homes & Condos for Sale
Esperanza Resort and Punta Ballena are luxury communities in Cabo San Lucas, located about five miles outside of downtown Cabo San Lucas. These ocean side communities are exclusive and private. On this page, realtor Jeff Schmidt active MLS listings of condos and homes for sale in Esperanza and Punta Ballena.
Esperanza & Punta Ballena Property Slideshow
View all of the active listings in Esperanza and Punta Ballena in this slideshow
Esperanza & Punta Ballena HOA Fees
The homeowners' association fees at Esperanza and Punta Ballena start at about $900 a month, depending on the size of the lot or condo.
Vacation Rental Potential
The residences at Punta Ballena and at Esperanza have prime vacation rental potential. The convenient location and plentiful amenities make them excellent spots for Cabo San Lucas tourists and seasonal visitors. Many people who invest in a house or condo in Punta Ballena or Esperanza use their vacation rental income to help offset their homeowner's association (HOA) costs.
Contact a Cabo Real Estate Agent
Would you like to learn more about Esperanza or Punta Ballena or want to schedule a time to look at some of the condos and homes for sale in these communities? Jeff Schmidt will answer any questions you may have or schedule a showing time that is convenient for you.
(408) 607-8349 (U.S.)
(624) 165-9553 (Mex)
jeff@cabobeachrealty.com
About Esperanza
Esperanza is an Auberge resort and spa that boasts some of the finest experiences along the breathtaking Cabo coastline. The homes and condos in Esperanza have the look and feel of a five-star luxury hotel, but all in the comfort of your own private residence. The magnificent views of the Sea of Cortez are ideal for sightseeing, whale watching, and simply soaking in the magnificence of the region. Residents of Esperanza will be able to enjoy all of the choice amenities available at the Esperanza Resort. It's a way to feel pampered and cared for after a long day of exploration or a lengthy trip to this sun-kissed vacation getaway.
Esperanza Amenities
Seaside Infinity Pool
The seaside infinity pool invites and entices with its elegant design. The water stretches out from the Esperanza resort toward the ocean and the sky. While cooling off with a swim, you'll feel transported to a serene private space in those vast and jewel waters. This tranquility does not end once you're out of the water. As you lay down under the sun and dry off by the pool, the ocean breeze will help disperse the last of your everyday worries.
Gourmet Cuisine
Dining at Esperanza resort is a must for anyone with an adventurous palate. Indulge in seaside dinners as the sunset paints the skies of Los Cabos in sublime pastels. Or consider an unforgettable private dining experience with a visiting world-renowned chef. These visiting chefs often boast Michelin star bona fides from some of the finest restaurants all over the globe. They will provide residents with one-of-a-kind spins on Baja cuisine.
Outdoor Movies
Rather than booking tickets and driving all the way to a movie theater, Esperanza resort brings the cinema poolside. These dive-in movies merge the joys of poolside lounging with dine-in theatrical experiences. It's an outdoor delight that's perfect for family outings or date nights. Have delicious food delivered to your spot by the pool as you watch some of the biggest blockbusters and family favorites beneath the clear night sky.
Fitness and Yoga
The Esperanza resort fitness center is here to help you relieve stress, recenter, and unlock a whole new you. The on-site gym is spacious and well-stocked, allowing you to get a workout in while maintaining a safe social distance. Work off calories at the treadmill and other cardio equipment, or work on your gains with free weights, kettlebells, and machines. Guided yoga and exercise experiences are also available to meet your wellness needs.
Tennis Court
If you want to stay out of the gym to keep fit and would also prefer being out of the pool, there's nothing like a game of tennis. The tennis courts at the Esperanza are the perfect place for a game of singles or doubles. It's also a good spot to up your game and make new friends and friendly rivals. Three courts are available, which means you won't have to wait long before you're chasing down lobs and working on your backhand.
Artisanal Market
On Wednesday evenings, visit the artisan's market where you can experience regional flavor and flair without leaving the Esperanza resort. Artisans come from all over Baja to display the work they're most passionate about. You'll find items and a sense of connection you may not find anywhere else in Los Cabos. Vendors have unique handmade jewelry and crafts, photography and fine art, fresh organic produce, and local craft beers.
About Punta Ballena
Punta Ballena boasts beautiful, spacious homes. Nestled between the five-star Esperanza resort and Hacienda Encantada luxury timeshare, these million-plus residences are tucked away into their own private cove on the ocean. Step outside and enjoy the serene whisper of the waves from the sea. The beautifully designed homes sprawl out under the sun, filled with comforts and splendors in equal measure. Many of these residences boast arresting hacienda-style flourishes, but with a distinctly modern flair. The excellent location and calming Cabo vibe make Punta Ballena a wonderful locale for a year-round residence or a seasonal getaway spot.
Punta Ballena Amenities
Pool/Jacuzzi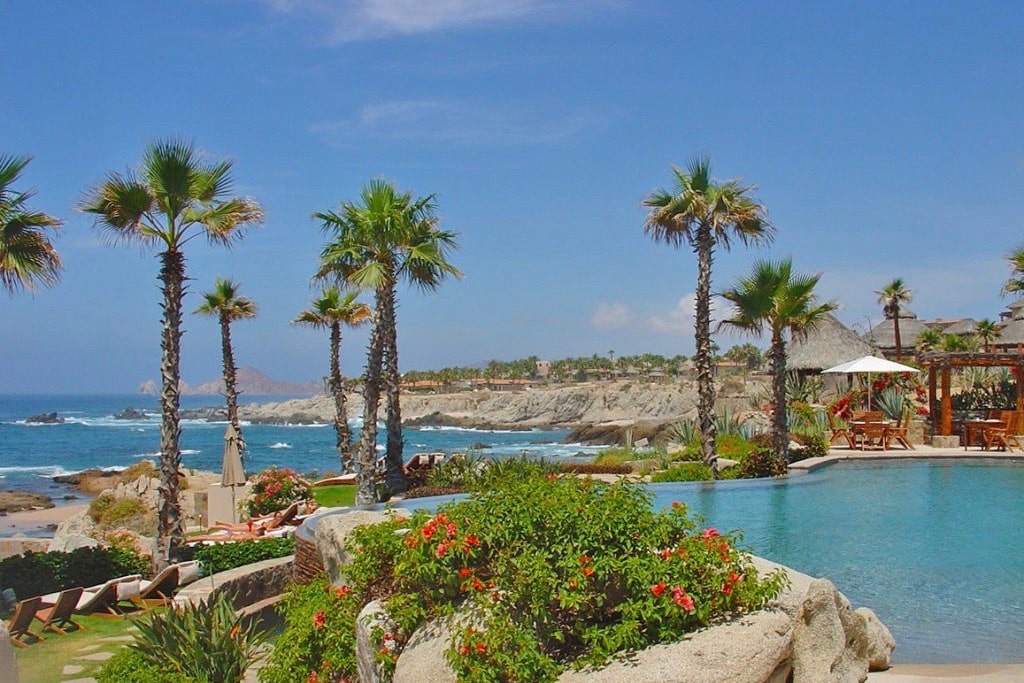 You don't need to plan a trip to the beach if you want to have quality time in the water. The community pool at Punta Ballena is a fine spot to take a refreshing plunge, splash your cares away with the kids, or do some laps and stay active. Once you're done with your dip, lounge by the pool and take in the magnificent views of the distant ocean waves. You can also unwind in the adjacent jacuzzi, allowing the jets to soothe away your troubles.
Clubhouse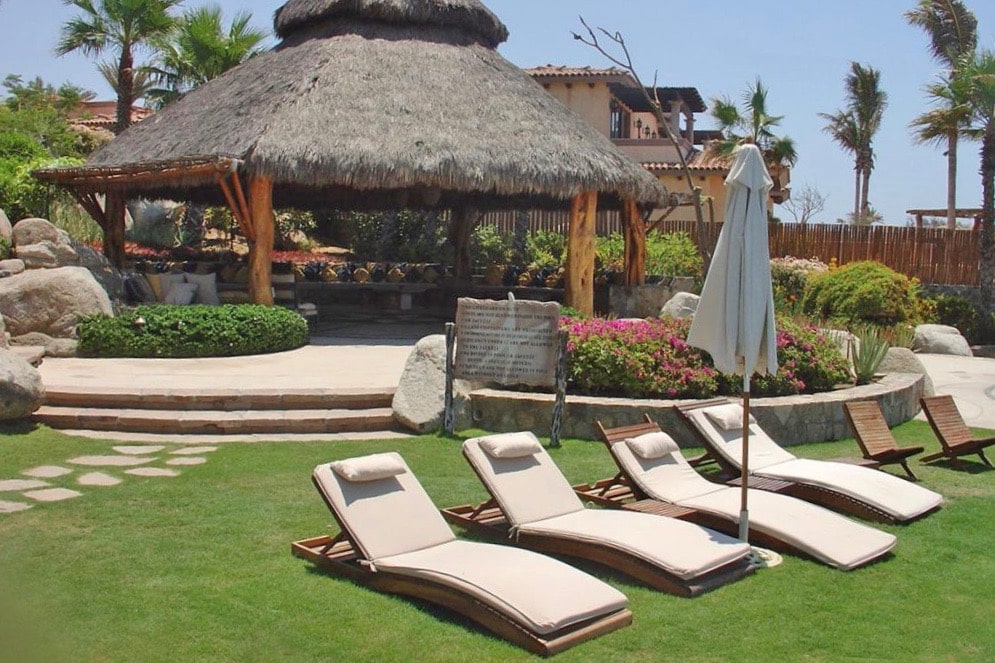 The clubhouse at Punta Ballena is the perfect place for entertaining friends or just enjoying an idle day in Cabo San Lucas. Relax with a drink or a snack as you catch your breath before a swim. You can also visit the bar for a beverage if you're looking to wind down for the day or start your night out on the right foot. If you're looking to cool off, consider the air-conditioned lounge area as a retreat until you're ready for another round of sun.
Gym
If you're trying to lose weight, improve flexibility, or bulk up, the on-site fitness center has just what you need to stay in shape. The spacious gym is stocked with treadmills, bikes, weight machines, and free weights, so you won't be waiting long to get in your ideal workout. Personal trainers and classes are also available. The gym is thoroughly cleaned each day. Rest assured that this is a safe and sterile environment for everyone to exercise in.
Restaurant
You don't need to travel to downtown Cabo for a good meal. At Punta Bellena, there are many options available to satiate your hunger for breakfast, lunch, and dinner. These elegant casual dining experiences have something for each member of your family, from kid friendly fare like burgers and burritos to more adventurous Latin cuisine, such as ceviche and other fresh seafood dishes. It's a convenient place for all daytime and evening dining needs.
View Similar Properties
View MLS listings of properties along the Cabo Corridor and in surrounding communities. Homebuyers searching in Esperanza or Punta Ballena may also like properties in Pedregal, Villa La Estancia, or Hacienda. These communities have similar amenities and are in close proximity to downtown Cabo San Lucas.
Contact Jeff Schmidt to Request a Showing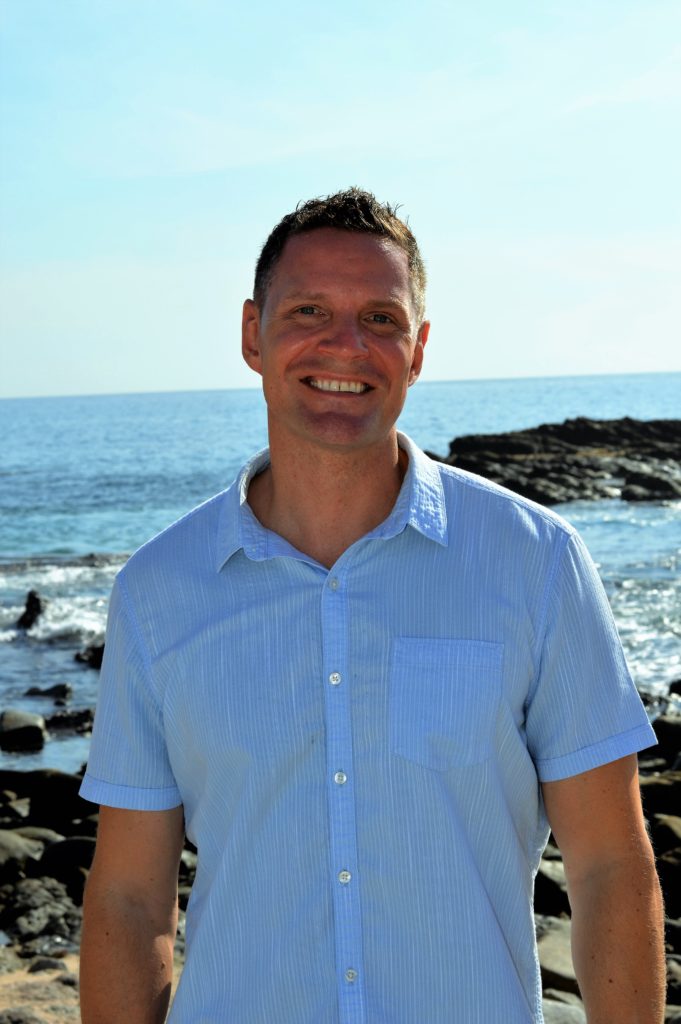 Jeff Schmidt can set up your virtual or in-person showing at your convenience. He is also always available to answer questions via email, a phone call, or text. When you work with Jeff, you benefit from an agent that has:
More than a decade of real estate experience
Personally bought, sold, and built homes in Cabo
Lived in Cabo for several years
Been featured on several episodes of House Hunters International and Mexico Life on HGTV
(408) 607-8349 (U.S.)
(624) 165-9553 (Mex)
jeff@cabobeachrealty.com