Villa La Estancia Condos for Sale
Villa La Estancia is a resort-style development that offers five-star amenities. It is located on the eastern end of Medano beach, which is the most popular beach in all of Cabo San Lucas. On this page, real estate agent Jeff Schmidt provides a list of active MLS listings of condos for sale in Villa La Estancia. We also provide more information about the amenities offered at Villa La Estancia, as well as information about the community's HOA fees.
MLS IDX Listing Disclosure © 2023
All information is deemed reliable but not guaranteed. The listings on this site are displayed courtesy of the IDX program of MLS BCS and may not be the listings of the site owner.
View all of the condos in Villa La Estancia in this slideshow, or click to view all listings.
Villa La Estancia HOA Fees
Villa La Estancia homeowners' association fees start at around $1,400 a month and go up depending on the floor your condo is located on. Many property owners in the development purchase condos in Villa La Estancia as investment properties, and they use the units as vacation rentals to offset the cost of the HOA fees and earn additional income.
Contact a Cabo Real Estate Agent
Jeff Schmidt is a real estate agent in Cabo who can help you find the property that is right for you. He has more than 10 years of real estate experience in United States and Mexico. During his time living in Baja, Jeff has bought, sold, renovated, and built properties in Cabo himself, giving him even more insight into what the entire experience entails. In addition, Jeff has personally sold condos in Villa La Estancia. Contact Jeff today to ask a question about any of the units in Villa La Estancia or schedule a showing.
(408) 607-8349 (U.S.)
(624) 165-9553 (Mex)
jeff@cabobeachrealty.com
Fractional vs. Full Ownership
When it comes to owning property at Villa La Estancia, different opportunities are available. In addition to full ownership, it's possible to arrange half-ownership, quarter-ownership, and even eighth-ownership. Jeff will guide you through all of these condo ownership arrangements, and help determine which best meets your needs.
Vacation Rental Potential
Given Villa La Estancia's location and ample amenities, it's an excellent spot for vacation rentals. In fact, using your condo as a vacation rental is a common practice for Villa La Estancia owners. The vacation rental income helps offset HOA costs and utilities, and is a smart way to get a better return on your investment. Full owners can expect more than $100k in gross income if they're strategic in marketing and setting up the property for vacation rentals.
Jeff can help with numerous practical considerations for setting up and marketing your vacation rental property. In addition to help with listings and professional photography, he'll offer nuanced insights on how to maximize your ROI.
Villa La Estancia Community Amenities
The amenities available to condo owners in Villa La Estancia add to the many pleasures and adventures that Los Cabos has to offer.
Pools and Spas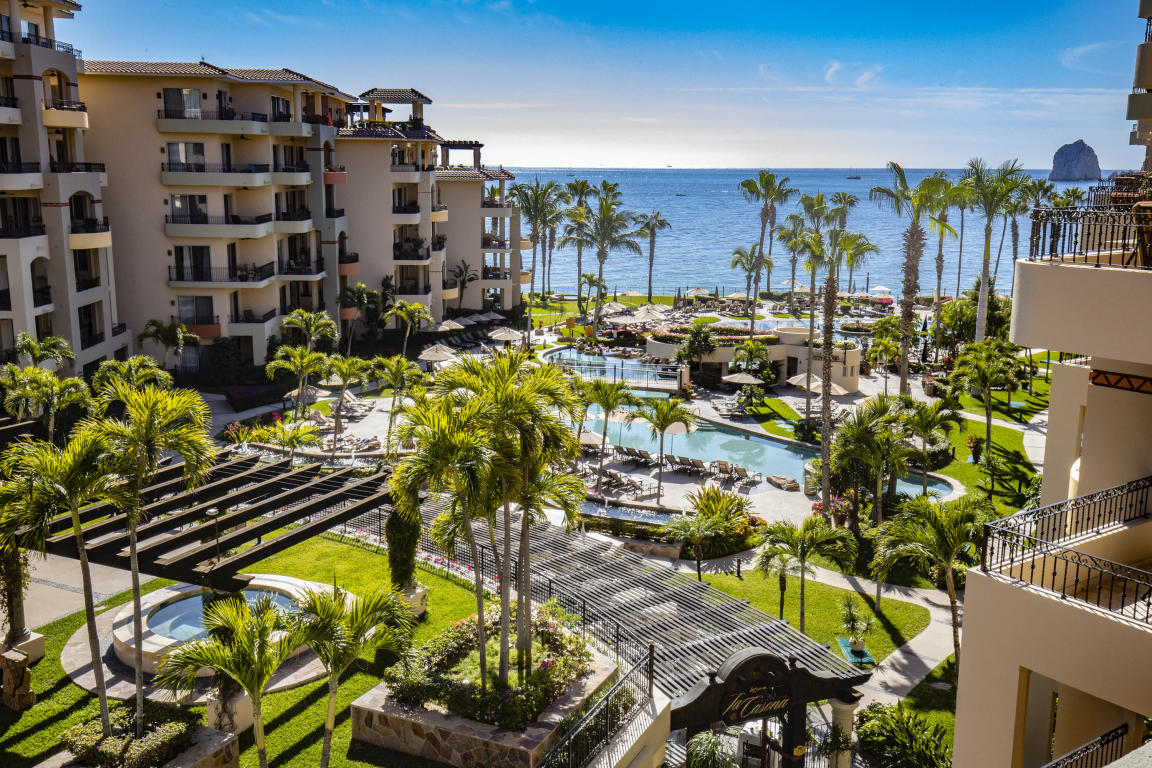 The outdoor swimming pool at Villa La Estancia feels like a natural body of water. It seems poured into the resort space and then immaculately maintained. Palm trees stretch high overhead as local flora dots the ground below. The stretches of water in the pool are touched by small islands of stone and statuary, adding to the awe-inspiring ocean views. The space around the pool is lined with ample seating, perfect for lounging after a swim or a long dip in the beachfront Jacuzzis.
Restaurants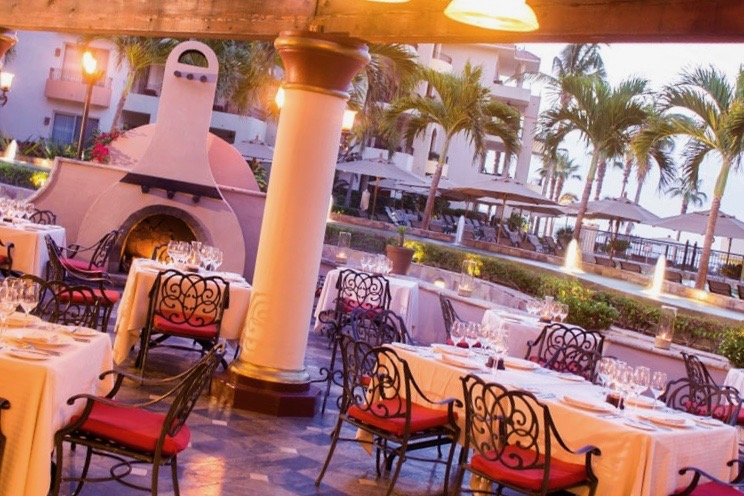 Villa La Estancia has mouthwatering cuisine for every palate and occasion. The Sunset Diner provides elegant evening meals on the sand right at the water's edge. During your meal, the shifting colors of the sky and sea dim into twilight before you. La Parrilla Restaurant offers delicious American favorites right by the pool, while La Casona is ideal for lobster and steakhouse fare. For a quick bite or meals on the go while exploring Los Cabos, the Palmita Market & Deli has you covered.
Beach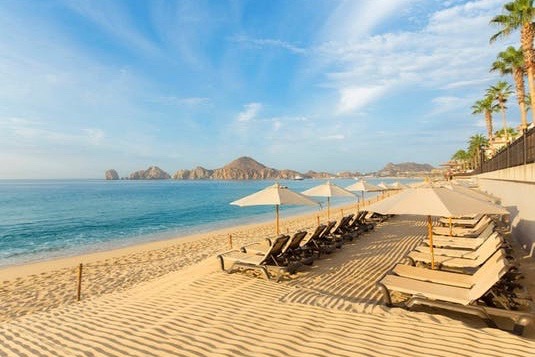 Villa La Estancia is situated right along a luxurious beach, meaning you don't have to travel far to be one with the natural splendor of Los Cabos. Walk past the pool area and you'll encounter warm soft sands, gently lapping waves, and waters inviting you in. Enjoy tranquil shoreline strolls and swims at your leisure, soaking in the sun as your troubles float away. There are also a variety of resort activities available right on the beach, such as kayaking tours, paddleboarding, and beach volleyball.
Spa
The award-winning Cabo San Lucas Desert Spa will help you unwind in luxury. It is the largest spa in all of Baja California Sur. The 31,000 square-foot facility boasts 17 individual treatment rooms as well as two VIP suites with their own private Jacuzzis and showers. The spa provides a full range of revitalizing and reinvigorating treatments, including massages, facials, hydrotherapy, and wraps. It's a perfect place for a solo recharge, a spa day with friends, or a romantic couple's retreat.
Fitness Center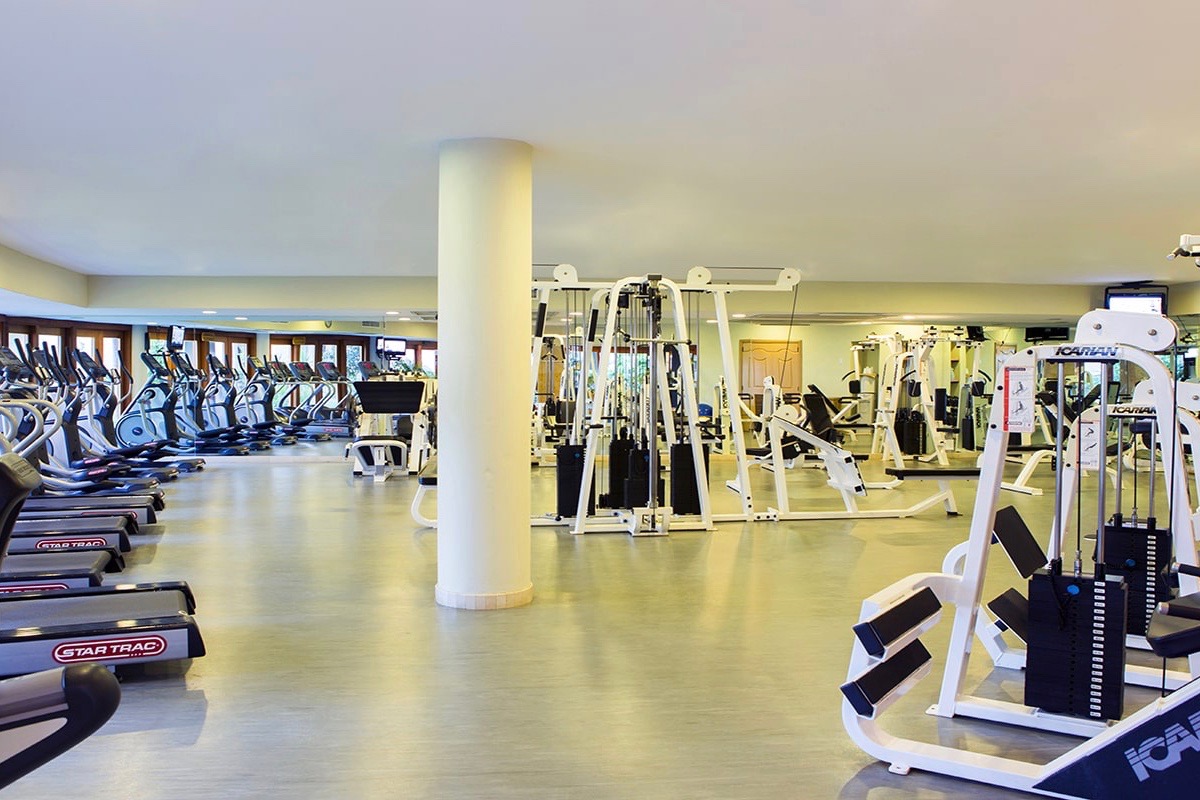 The Villa La Estancia fitness center has everything you need to stay in shape during your stay. The spacious, sanitary facility allows patrons to get a good workout while maintaining a distance from other guests. There are plenty of treadmills, stationary bikes, and other types of cardio equipment to help you break a sweat and get your body moving. Ample free weights and strength training machines are also available so you can stick to your workout routine while you're in Los Cabos.
Tennis Courts
The outdoor tennis courts at Villa La Estancia are excellent for games of singles and doubles. They're worth a visit whether you're looking for a friendly opportunity to practice or a truly competitive game. These outdoor courts are well-designed for proper bounce and good footing, making those heated back-and-forth volleys both fair and invigorating. As you're serving aces and working on that backhand, you'll be able to appreciate the surrounding palm trees and beachside grandeur that Villa La Estancia has to offer.
Store on Site
The on-site store at Villa La Estancia allows you to make the most out of every minute you're in Los Cabos. Groceries are available on site in case you'd like to make your own snacks and comfort foods between fine dining experiences and adventures. In addition to groceries, the store includes items you'd find at a convenience store, including hygiene products, sunblock, moisturizer, pain relievers, and other essential goods. It's one of many simple ways Villa La Estancia considers and caters to your needs.
24-Hour Concierge Service
Los Cabos is exciting and always changing. Figuring out what to do can be overwhelming, however. That is why Villa La Estancia goes that extra mile by offering 24-hour concierge service. If you need recommendations for dining, hiking, sightseeing, shopping, and nightlife, the team at Villa La Estancia can help at any hour of the day. The 24-hour concierge service is invaluable for people who want to coordinate resort activities, arrange transportation, and book different kinds of excursions in the area.
Other amenities include 24-hour security, landscaped community grounds, on-site market and deli, dedicated desalination plant, room service, and free Wi-Fi around pool and lobby.
Pet Policy
Villa La Estancia is the only ownership development in Cabo San Lucas that has a strict no pet policy. Please be aware of this policy if you are a pet owner yourself or are considering Villa La Estancia as a potential vacation rental property.
Villa La Estancia Address and Location
Camino Viejo a San Jose Cabo San Lucas Km 0.5, El Medano,
23450 Cabo San Lucas, B.C.S., Mexico
Villa La Estancia is about 1 kilometer or a half-mile outside of downtown Cabo. Villa La Estancia is located between Villa Del Palmar and Villa Del Arco on Cabo's main beach, Medano Beach. Property owners in Villa La Estancia are within walking distance of many bars and restaurants downtown and on Medano beach, Puerto Paraiso mall, and the marina.
As for grocery stores, a market is located on the community grounds. Walmart and La Europea are just across the highway from Villa La Estancia, and are within walking or driving distance. In addition, Costco, Santa Carmela market, Mega, Chedraui, and Soriana are all a short five to ten-minute drive away.
View Similar Properties
Homebuyers searching in Villa La Estancia may also like properties in Hacienda Beach Club and Residences, Pedregal, or Punta Ballena. These communities have similar amenities and are in close proximity to downtown Cabo San Lucas.
Contact Jeff Schmidt to Request a Showing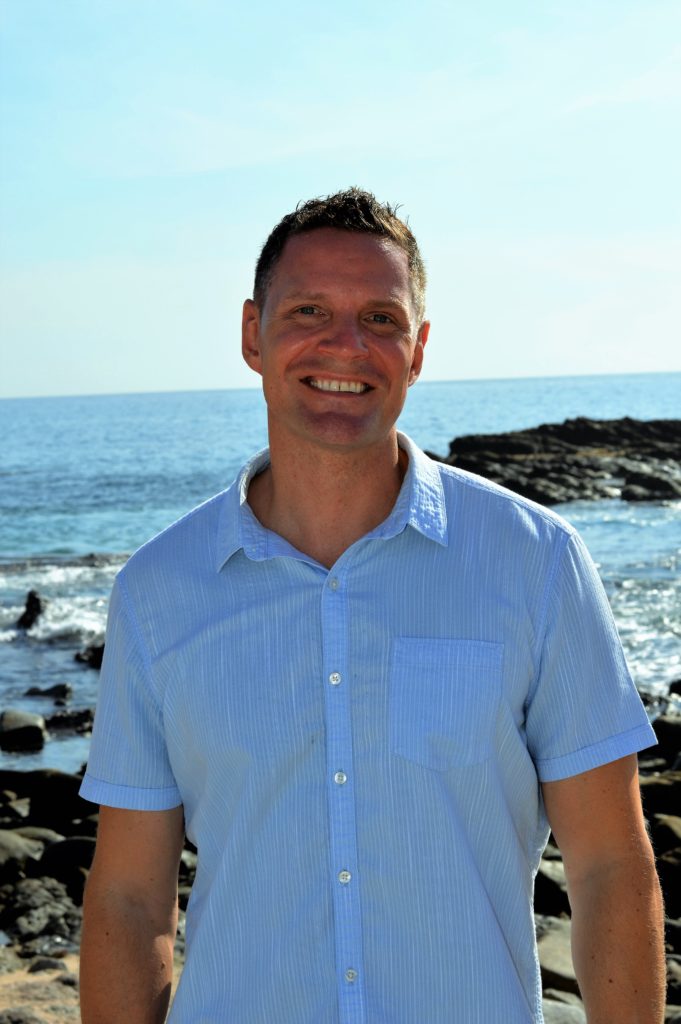 Jeff can set up your virtual or in-person showing at your convenience. He is also always available to answer questions via email, a phone call, or text. When you work with Jeff, you benefit from an agent that has:
More than a decade of real estate experience
Personally bought, sold, and built homes in Cabo
Lived in Cabo for several years
Been featured on several episodes of House Hunters International and Mexico Life on HGTV
(408) 607-8349 (U.S.)
(624) 165-9553 (Mex)
jeff@cabobeachrealty.com