Hacienda Beach Club and Residences Condos and Villas for Sale
Hacienda Beach Club and Residences is a two-phase development of luxury homes and condos located on the most popular beach in Cabo, Medano Beach. Jeff Schmidt has represented buyers of units in Phase 1 and Phase 2, and he can schedule your tour of condos and homes for sale in Hacienda in Cabo San Lucas. View all of the properties in Hacienda in this slideshow, or click to view all listings.
MLS IDX Listing Disclosure © 2023
All information is deemed reliable but not guaranteed. The listings on this site are displayed courtesy of the IDX program of MLS BCS and may not be the listings of the site owner.
Hacienda HOA Fees
Hacienda homeowners' association fees start $1,700 U.S. a month, and may go up depending on the size of your condo, veranda unit, or villa. The cost of the HOA fee can be offset by renting out your Hacienda unit, particularly during the holidays, including Christmas week, New Years' week, and Easter week. Jeff can give you further information on HOA fees for Hacienda units.
Hacienda Phase 1
Phase 1 features the classic Hacienda architecture that the development was named after. Phase 1 includes buildings 1 through 5, and has the following types of units:
Condos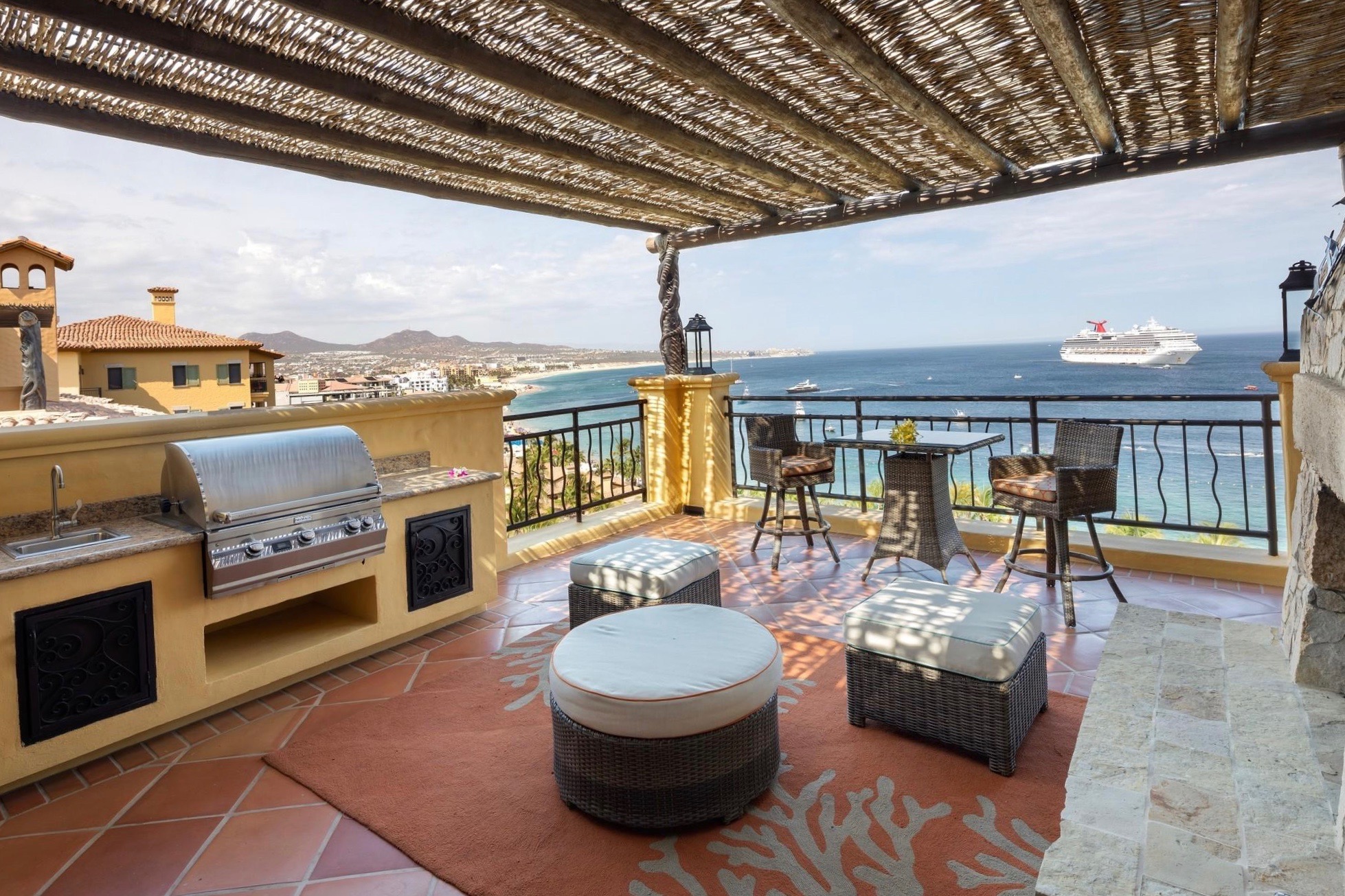 1, 2, 3, and 4-bedroom condos and penthouse units. A penthouse unit is featured in this photo.
Verandas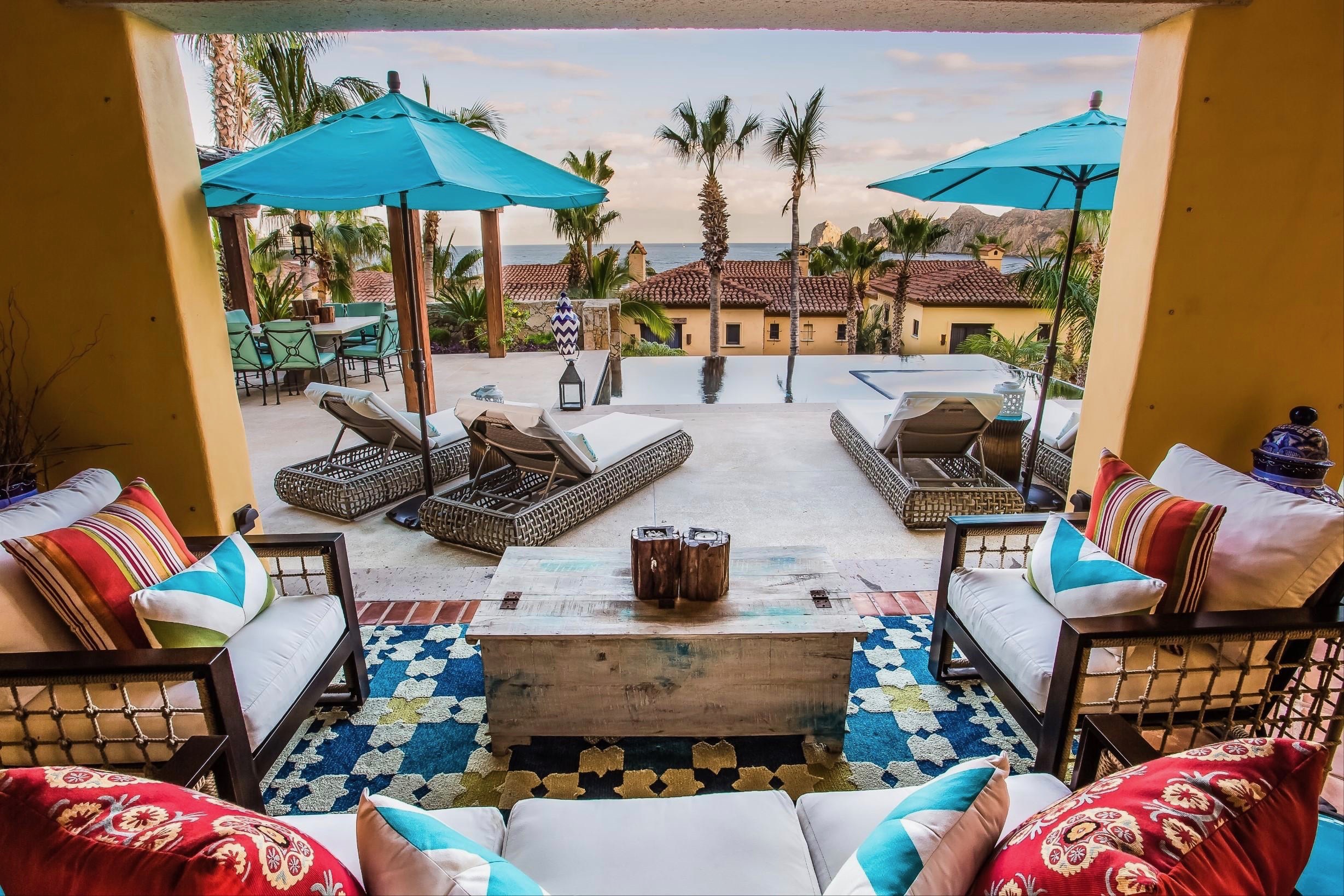 The verandas at Hacienda are 3-bedroom, ground floor units with a private pool.
Villas
Villas are ground floor, detached villas with infinity pools. They are located right on Medano beach.
Contact Jeff Schmidt Today
Jeff Schmidt has 10 years of real estate experience, and has worked as an agent in Cabo for the last seven years. As someone who has bought, sold, and built real estate in Cabo San Lucas, Jeff has the knowledge, experience, and personal understanding of what is involved in the purchasing process. Jeff has sold several units in Phase 1 and Phase 2 in Hacienda. Contact Jeff today with any questions or to request a virtual or in-person showing.
(408) 607-8349 (U.S.)
(624) 165-9553 (Mex)
jeff@cabobeachrealty.com
Vacation Rental Potential
Hacienda's location and resort-like feel make it the ideal vacation rental property. Rental rates range from $1,000 to $5,000 a night, depending on the type of unit. Rates can double during high season and holidays. Conservatively, you can expect to rent your unit out for at least 100 nights a year.
Property Management Fees
Hacienda offers property management services, which includes renting the unit out, handling guests, and cleanings. There are also many other property management companies that will handle your vacation rentals, guests, cleanings, and any other services you need. In most cases, property management costs account for 25% to 30% of the gross income on the rental unit.
Hacienda Amenities
Infinity Pool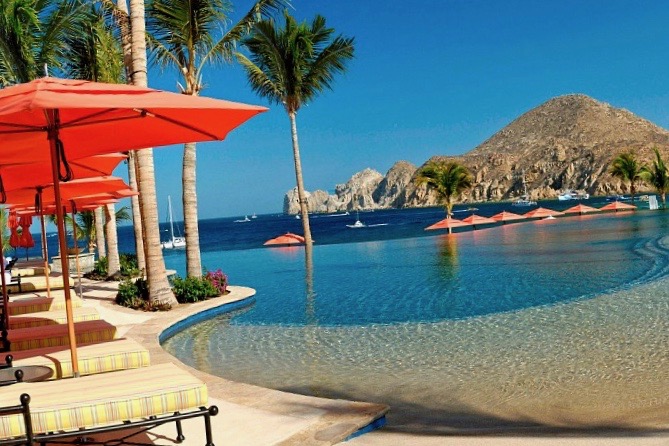 Cool off and swim in the expansive infinity pool. Then, kick back and lounge poolside while ordering refreshing cocktails and delicious poolside snacks.
Medano Beach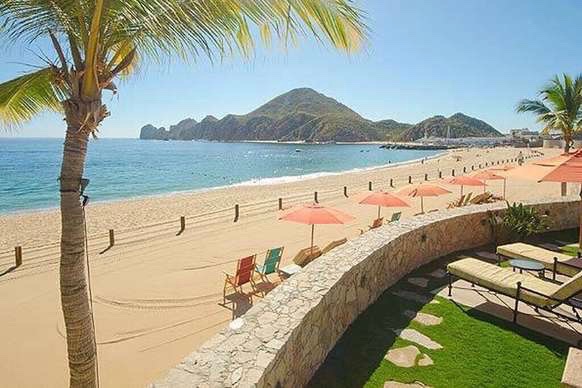 Enjoy access to one of the most popular swimmable beaches in all of Cabo, along with stand-up paddleboards (SUP), kayaking, snorkeling, and more.
Hacienda Cocina y Cantina
Known as one of the best restaurants in Cabo, Hacienda Cocina y Cantina also has a great views, whether you're up early for breakfast or having a late dinner.
The Spa and Fitness Center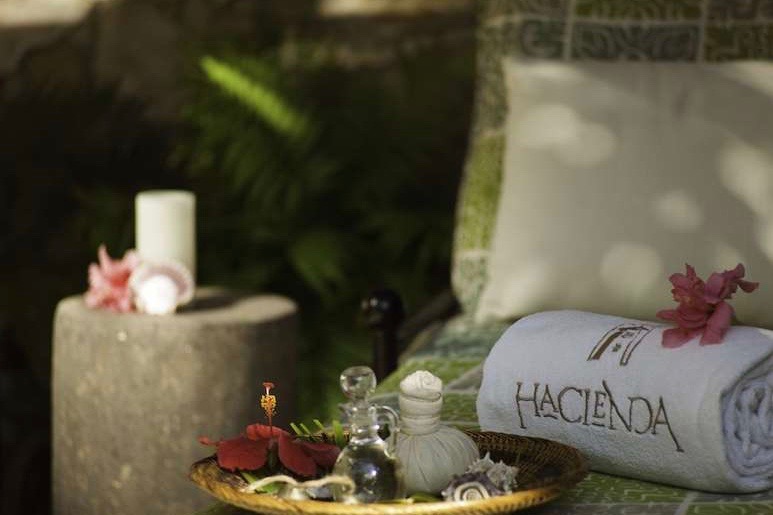 Work out at the spacious fitness center, which is outfitted with the latest equipment. Then you can enjoy a relaxing massage or facial at the luxurious spa.
At Hacienda, You Also Enjoy: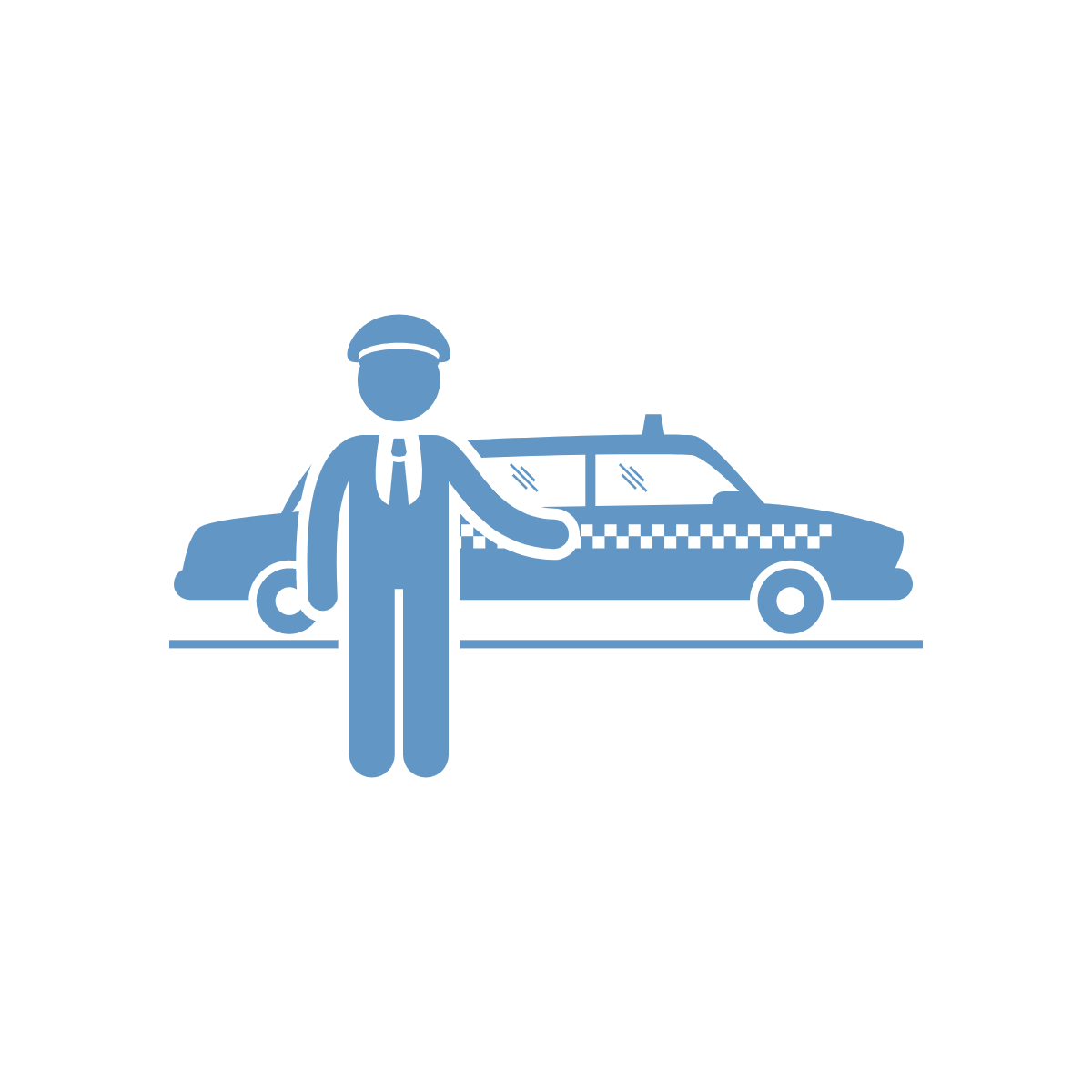 1 Homes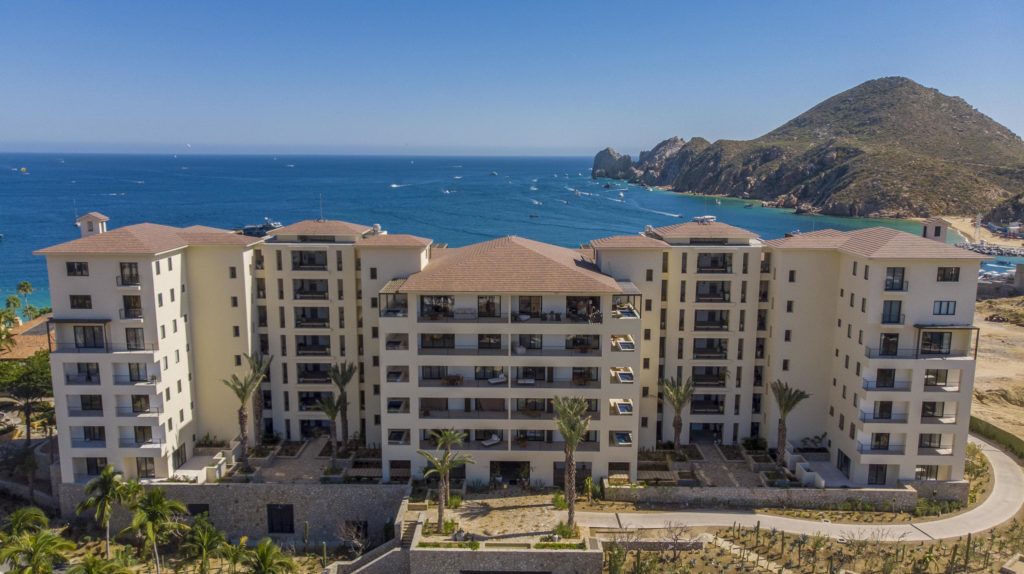 1 Homes, formerly known as Hacienda Phase 2, has developed condos and beachfront villas in a more contemporary style right next to the Hacienda. Owners of 1 Homes will have access to all of the amenities at the The 1 Hotel, which will be will be breaking ground soon. The 1 Hotel has locations in South Beach, New York City, and Brooklyn, and this will be the hotel's first international venture.
1 Homes has contemporary architectural and design features, but with a Hacienda vibe. 1 Homes includes buildings 6 and 7, and has the following types of units:
1, 2, 3, and 4-bedroom condos, all of which have a plunge pool overlooking the ocean. View the 1-bedroom unit floor plan and 3-bedroom unit floor plan.
A/B units, which have ocean and marina plunge pools. These 3-bedroom units have a one-bedroom lock-off unit that you can rent out on its own, making it a great option for investors. View the A/B unit floor plan.
Verandas, which are 3-bedroom, ground floor units with a larger private pool.
Villas, which are ground floor, beachfront, detached villas with infinity pools.
Why Is Hacienda Such a Great Investment?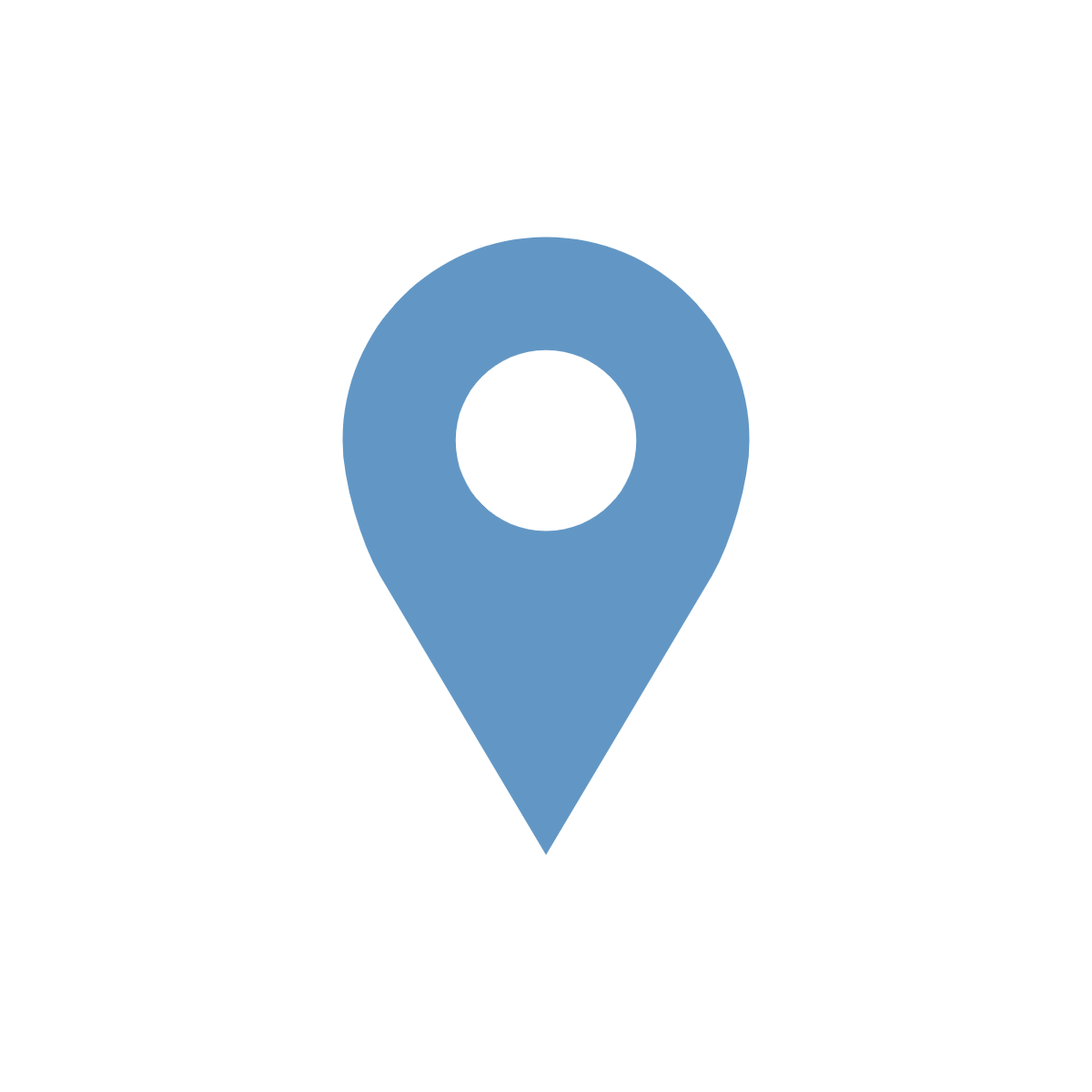 Contact Jeff to Request a Showing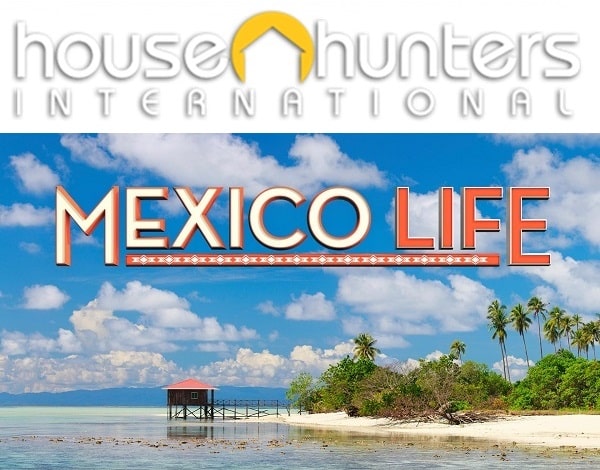 If you are searching for a real estate agent that has experience selling units in Hacienda, contact Jeff Schmidt today. Jeff has sold units in Phase 1 and Phase 2. He has been featured on several episodes of House Hunters International and Mexico Life on HGTV. This, along with his decade of experience in the real estate field, have helped him earn a reputation as a trusted real estate agent in Cabo.
(408) 607-8349 (U.S.)
(624) 165-9553 (Mex)
jeff@cabobeachrealty.com
Hacienda Beach Club and Residences Location
Hacienda is located right on Medano beach, between Cachet Beach Club and Breathless Resort & Spa. It is located within walking distance of some of the most popular beach bars and restaurants, the marina, the shopping mall Puerto Paraíso.
There are two entrances to the complex. One is located on Cjon. Pescadore across the street from Cabo Villas Beach Report & Spa. The other entrance is located on Paseo de La Marina, at the roundabout in front of Fisherman Landing's Bar.
View Similar Properties
View MLS listings of properties in Cabo San Lucas. Homebuyers searching for condos and homes in Hacienda Beach Club and Residences may also like properties in Villa La Estancia, Pedregal, and Punta Ballena. These communities have similar amenities and are in close proximity to Hacienda Beach Club and Residences.
Contact Cabo Real Estate Agent Jeff Schmidt
Jeff has sold units in Hacienda Phase 1 and Phase 2. He can answer any questions you have about buying or selling a unit in this development. To learn more or schedule a showing, contact Jeff Schmidt online today.
(408) 607-8349 (U.S.)
(624) 165-9553 (Mex)
jeff@cabobeachrealty.com